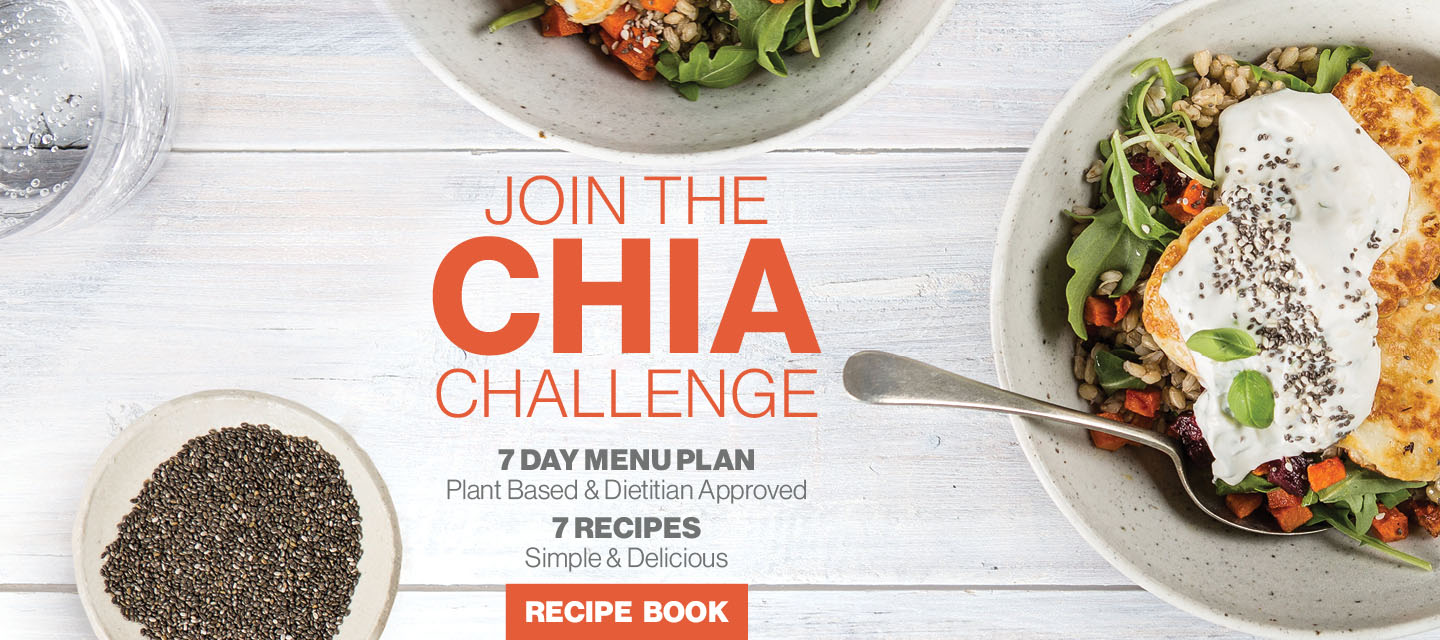 At The Chia Co. we support a positive approach to healthy eating and believe having more plant based foods is good for our environment and good for us.
The Chia Challenge encourages you to include a tablespoon of chia in your diet for 7 days in a row.  Chia Seeds are bursting with positive nutrition and we're willing to bet that by the end of the challenge you'll be feeling so wonderful you won't want to stop!
Download your free Chia Challenge booklet which features
7 day dietitian approved menu plan
7 reasons why chia should be included in your daily diet
7 delicious and positively simple recipe ideas
Some of our favourite dietitians Leanne Ward  @the_fitness_dietitian Rebecca Gawthorne  @nourish_naturally  and Joel Feren @the_nutritionguy have also taken up the Chia Challenge and have kindly contributed to our e-booklet.
To get your hands on all this insight all you need to do is enter your details below. By doing so, you'll also sign up to our mailing list to receive our latest news, recipes and wellness advice – straight to your inbox.